"You go to war with the army you have," former Defense Secretary Donald Rumsfeld famously remarked, "not the army you might want or wish to have."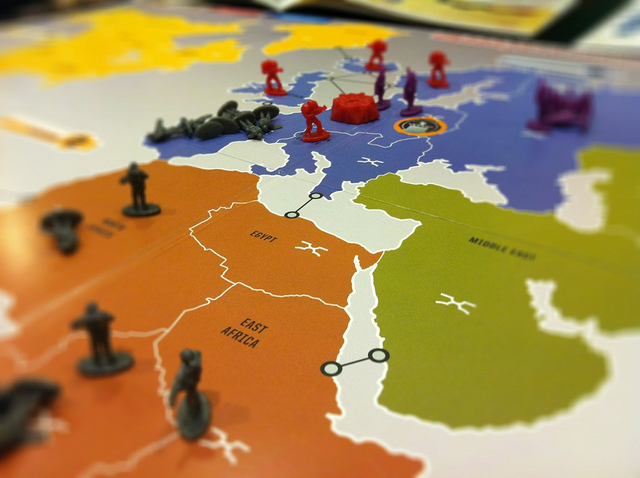 The same can be said about today's business landscapes and the role of modern finance. As you know, modern financial professionals certainly cannot choose or wish away the health of today's current economic climate. However, they can choose to empower fellow finance teammates with winning strategies and tactics to outmaneuver the competition.
Pace-setting financial departments have embraced financials delivered in the cloud to do just that. How are they excelling, you may ask?
Driving Innovation
Every company seeking to get ahead of the competition aims to be more innovative. Modern financial departments are differentiating their tactics by using financials delivered in the cloud to harness data to make better decisions, implement cost-saving operational processes and quickly disseminate innovations throughout the business.
Strategic Reinvention, Deeper Analysis, & Collaboration
With the assistance of fully integrated cloud-based financial analytics, they also are outmaneuvering rivals by finding insights buried in big data. Greater computing capacity, readily available in the cloud, is also allowing for a more expansive analysis on vast raw data.
Cloud-based analytics allows financial teams to quickly disseminate information. This is helping their business respond more rapidly to: changing customer needs, market shifts, and expansion opportunities into new markets or target segments.
Financial departments now have the opportunity to look inward for competitive advantages as well. With the assistance of next generation analytics, mobile, and social capabilities built directly into cloud-based financial applications, modern finance teams are equipped with analytical and collaborative tools to boost insights within all lines of business.
Back-Office Transformation
Leading finance departments are transforming their back office financials into a collaborative, efficient, and intuitive hub. They are also leveraging the latest in social, mobile, and analytic technologies for optimized collaboration across the full breath of business operations including: financial accounting, risk and control management, procurement, inventory, and project portfolio management.
The best enterprise-grade cloud suites transform financials by:
Providing a global enterprise solution, not just a siloed department offering
Moving beyond simply accessing information to taking immediate action with information
Addressing how people work, not focusing solely on transaction efficiency
Actionable Information and Analytics
Modern financials delivered in the cloud allows financial professionals move beyond accessing information and actually take action in real-time. Here a few of the most notable ways:
Within transaction using embedded analytics
About a process using role-based dashboards and work areas
Across process using a multi-dimensional reporting platform
Shifting Focus from Process to People
Traditional ERP systems focused on optimizing business processes across the enterprise. While this is still important, social media mobile capabilities offered in the cloud are redesigning processes to be more intuitive and similar to the working styles of modern business professionals.
As you can now see, moving core financials to the cloud can deliver both short and long terms benefits to modern financial departments seeking to out maneuver the competition.
If you are interested in learning more about leveraging the cloud services to tap into game-changing cloud technologies check out BizTech's Oracle Cloud Financials information or attend the interactive live webcast by selecting the image below.