As marketers aggressively learn new skills and adapt their marketing strategies to meet the needs of their customer's evolving buying processes two common challenges typically arise.
Challenge #1: How to adopt a synchronized inbound and outbound marketing methodology into our current marketing strategy?

Challenge #2: How to automate the outbound marketing processes leveraging inbound data?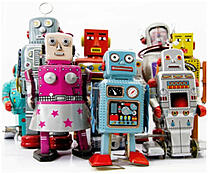 Eloqua, a pioneer marketing automation platform, is specifically designed to help you effectively overcome those two common challenges.
In this four post series, I'll break down Eloqua's powerful marketing automation features and show you how they tie back to the inbound and outbound methodology, so you can effectively evaluate the automated marketing platform for your mutli-channel marketing needs. Topics will vary from: targeting and segmentation, to campaigns, leads and finally to sales enablement.
Contact Profiling and Segmentation
As you know, effectively delivering compelling marketing messages to the target audience is at the core of every successful marketing strategy. Traditional targeting and segmentation methods (possibly the model you are using now) only allow the users to analyze buying behaviors two-dimensionally. Did buyer a do this action or that action?
Today, Eloqua's Contact Profiling and Segmentation features can help your team gain a more holistic view into your customer's behavior, so you can improve content as well as deliver relevant, targeted, and meaningful communications to engage your target audience. It also enables your team to qualify and nurture more qualified marketing leads.
Eloqua's contact profiling feature automatically creates and manages individual profiles based on data captured through webpage visits, email responses and information supplied via web form. After behavioral data is collected, reports are generated in Eloqua to help you identify your prospects digital body language. Digital body language is the measure of your potential customers' intent to buy.Tracking this measure over time can help your team differentiate between immature and mature prospects.
By collecting and analyzing digital body language your team can develop more relevant content and an enhanced user experience that's in-tune with a buyer's natural purchasing progression. Buyers use your web content to sense if you have the right perspective about what they are struggling with or hope to accomplish. Digital body language can help you process your buyers struggles and develop a reflective understanding that is communicated through your content, offers, and actions you make available to potential buyers - in other words your inbound marketing methodology.
For your outbound marketing methodology, Eloqua's targeting and segmentation feature helps you in the "nurture" phase of a customers purchasing path. By blending both behavioral and demographic information, marketers can send the right message to the right people. These target contact lists can be both static and dynamic. By creating a dynamic list, maturing prospects can graduate into an automated campaign.
Stay tuned for my next post about Eloqua's campaign capabilities and how it connects your outbound methodology to your inbound methodology. If you want to take a deeper dive into the inner working into Eloqua or jump ahead to see all of Eloqua's rich features in action, watch my recorded demo here. You can always contact me regarding specific Eloqua or inbound marketing questions at demr@biztech.com.