Recently, I arrived bright and early to support the first month-end close after a large client R12 upgrade from 11.5.9 to support closing of the books. The invoices for the month were 10 million dollars, but the revenue in General Ledger was only 5 million and the CFO looked a bit concerned. Where was the rest of the revenue hiding?

The first question that I had was did you run the new COGS Recognition process? "When we tested we didn't need to and the books reconciled." I immediately felt energized because I do enjoy finding out why sub-ledgers and the General Ledgers don't match up (problem solving time). So I opened up Excel and started collecting the numbers.

So here is what I instructed them to do. Get the new responsibility called Cost Management – SLA. After getting the access switch to the new responsibility and look all the way at the bottom and you will see three concurrent requests. The first one is optional and will not need to be run most environments. Run the next two with the defaults values and you will see one large journal entry (if you waited until the end-of-the month) that needs to be posted to recognize the revenue based on the costs of what was shipped compared to the invoice percentage.

The journal entry was created and we matched to the 10 million in revenue. The rest of the day was spent closing the rest of the sub ledgers and dealing with the new accrual reports but that is for another blog.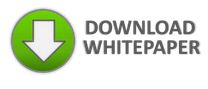 To learn more about the latest R12 enhancements and features download BizTech's "Paving the Path to R12" white paper.
For additional information about R12 upgrade packages contact BizTech, an Oracle Platinum Partner, at 610-592-0600 or email me at bbullman@biztech.com.