This post explains how to setup ibots in OBIEE 11g. In this case, the ibot setup was done by the weblogic OBIEE administrator. ibots are received by the end user and the end user login is integrated to OBIEE 11g from EBS. The limitation on this setup is that the end user can't create iBots and send it to another user. Only weblogic administrator can login to OBIEE directly and create the ibots.
1. Setup the SMTP settings on OBIEE enterprise manager
Log in to enterprise manager.
Under Business Intelligence click core application
Then click on Deployment sub tab and mail as shown below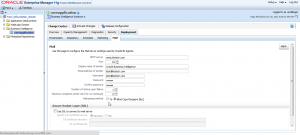 Set up SMTP server properly.
Restart the server.

2. Login as USER in EBS and check the integration of OBIEE 11g
Login to EBS as regular BI end user. You will see OBIEE on the bottom of the screen because your login has been integrated with OBIEE. Your user has privileges to login to OBIEE. You are using ORABI user in this case.

3. Setup the delivery option for End User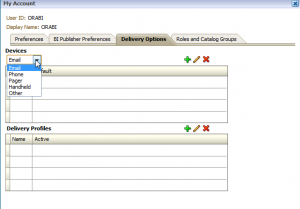 4. Login as weblogic user and setup ibots
Log in directly to OBIEE using Administrator privileges.
Click New and Agent on BI dashboard.


Check the user email.
Blog author: Dip Jadawala

Dip is a contributing blog author on the Business Intelligence Practice team at BizTech